About CFS Community Solutions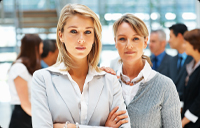 CFS Community Solutions is an initiative of the Department of Child and Family Studies (CFS), College of Behavioral & Community Sciences at the University of South Florida. Nationally recognized for our far reaching efforts to improve and integrate services in the juvenile justice, mental health, education and child welfare systems, we believe that each family and every child has the right to effective services and supports that meet their individual needs and are sensitive to developmental, social, cultural and familial issues.
Our collaborative efforts in research, evaulation, technical assistance and training span across many fields and areas of need. Our programs are at work in schools, at home with the family, in public agencies and other child-serving organizations, and reflected in policies and practices in Florida and across the nation.
This website offers a glimpse of past activities, as well as available services and training we offer to help improve the well-being of individuals, children, and families within communities across the country. We are proud to serve as a resource for hope and solutions for the future of children and families, and look forward to new partnerships that will ensure appropriate services and supports are available to all children and youth in every community.